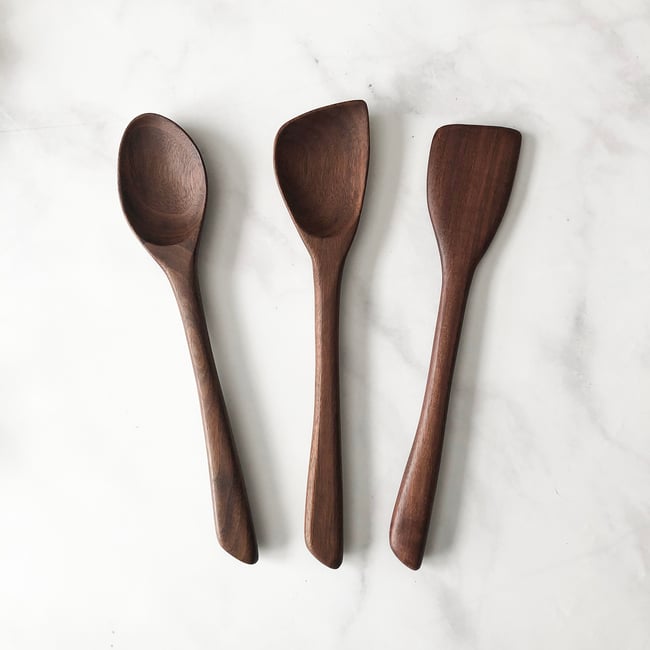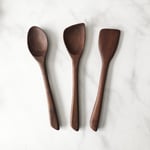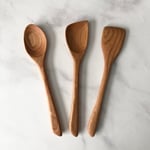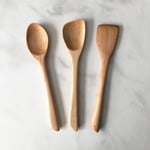 These utensils are essential for pretty much every task in the kitchen! The set contains a traditional spoon, a spatula spoon, and a spatula scraper.
Each one measures approximately 11" long and is finished with a 100% food safe blend of mineral oil and beeswax.
All wood items should be washed only by hand, and never put in a dishwasher. For complete care instructions click here.