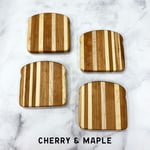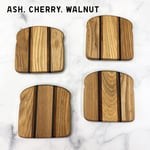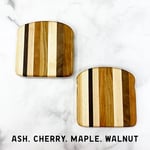 These "bread" boards are perfect for making a quick sandwich, buttering a piece of bread, or just a small cutting board for light use! Swipe through to see photos of the kinds of boards I have available.
Each one measures approximately 6" by 6", and is finished with a 100% food safe blend of mineral oil and beeswax.
All wood items should be washed only by hand, and never put in a dishwasher. For complete care instructions click here.