Wisconsin cribbage board #4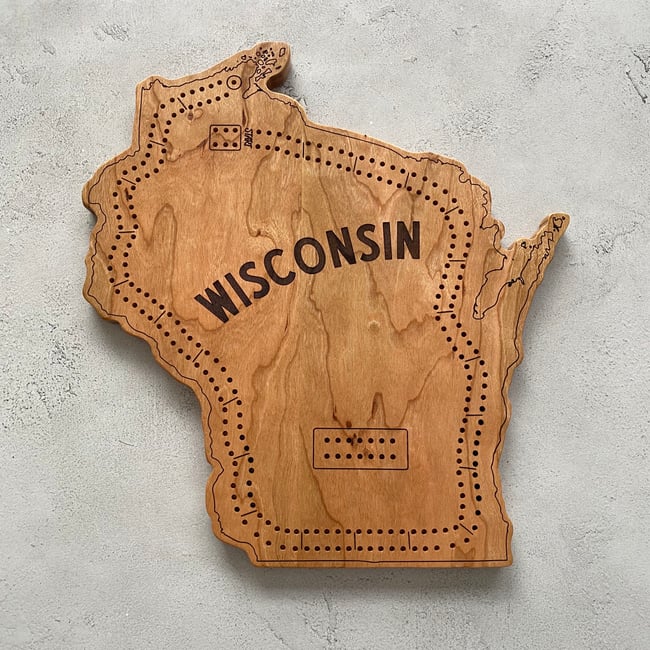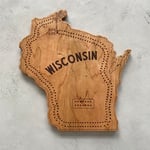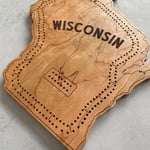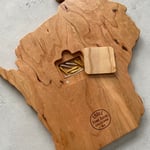 This two player cribbage board measures approximately 12" wide by 13" tall, and just under 3/4" thick. It's made out of solid cherry and finished with a durable satin polyurethane.
It comes with 8 gold and silver pegs - stored in the back and held in place with a panel using rare earth magnets!