Wisconsin waterways cribbage board (curly maple)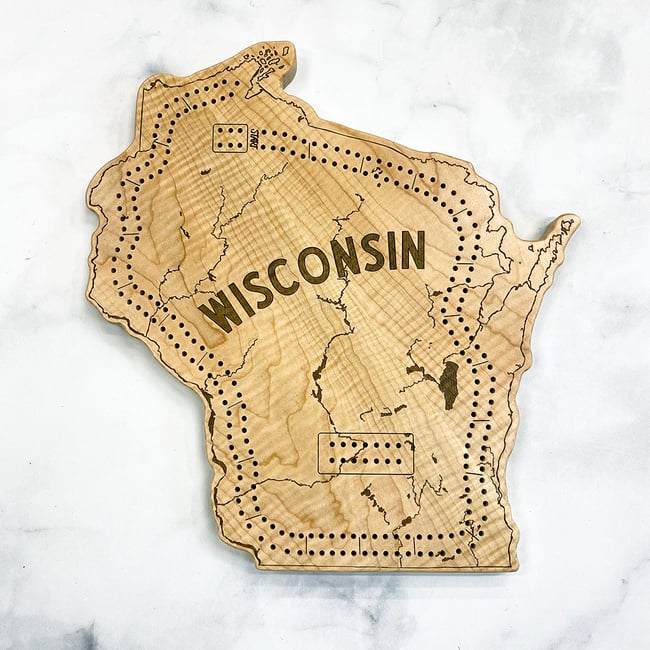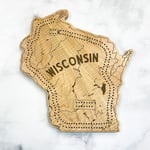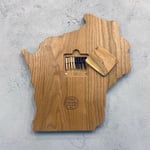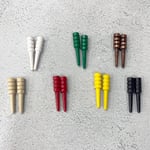 These two player cribbage boards measure approximately 12" wide by 13" tall, and just under 3/4" thick. They're made out of solid curly maple, and laser engraved with an original design featuring the major Wisconsin waterways -- and finished with a durable satin finish.
It comes with 8 pegs, and you can use the options below to choose your peg colors. They're stored in the back and held in place with a panel using some incredibly strong rare earth magnets!
The cribbage board in the photos will not be the exact one you will receive, due to the unique variance in wood grain.