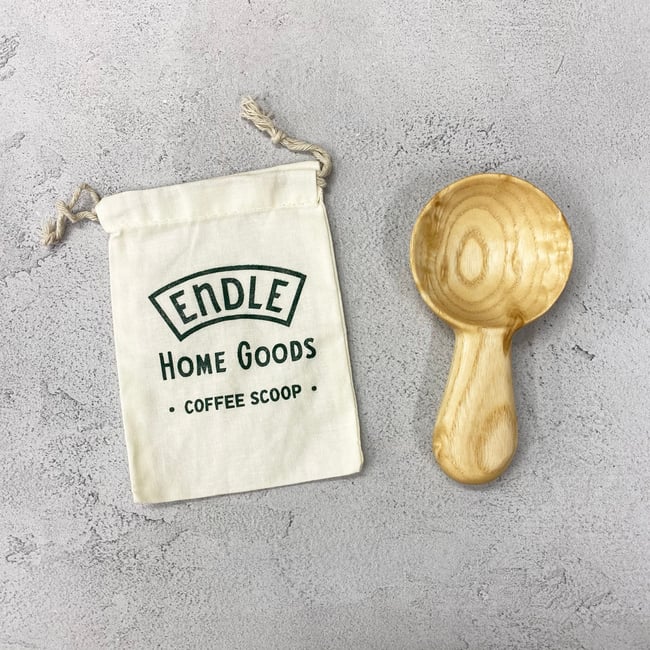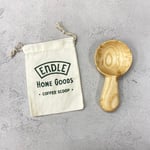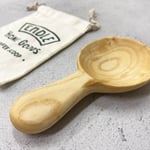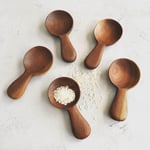 These scoops are made of solid walnut, and hold approximately 1.5 to 2 tablespoons of your favorite coffee, tea, whatever!
Choose between curly ash (first two photos), walnut (third photo), or cherry.
Exact grain color and size/shape will vary, and each one comes in a stamped cloth bag.
All scoops are finished with 100% food safe mineral oil and beeswax. Hand wash only.