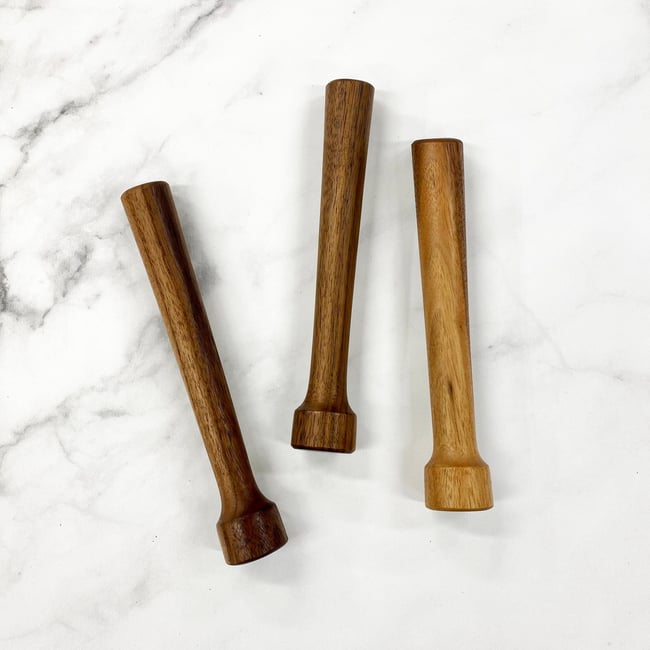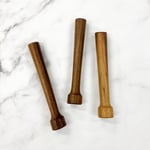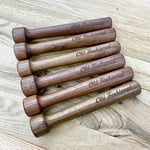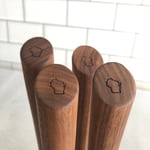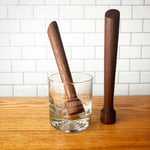 Make your brandy old fashioned the proper way by muddling the oranges and Maraschino cherries, and then top it off with ice and brandy. What you get is Wisconsin's classic cocktail - the Brandy Old Fashioned. Perfect for making mojitos, too, or any other muddled cocktails!
Choose between plain walnut, laser engraved with "Old Fashioned", stamped with a Wisconsin outline on the handle, or both engraved and stamped! Each one measures approximately 8" long and is finished with a 100% food safe blend of mineral oil and beeswax.
All wood items should be hand washed only, and never put in a dishwasher. For complete care instructions view my product care guide..