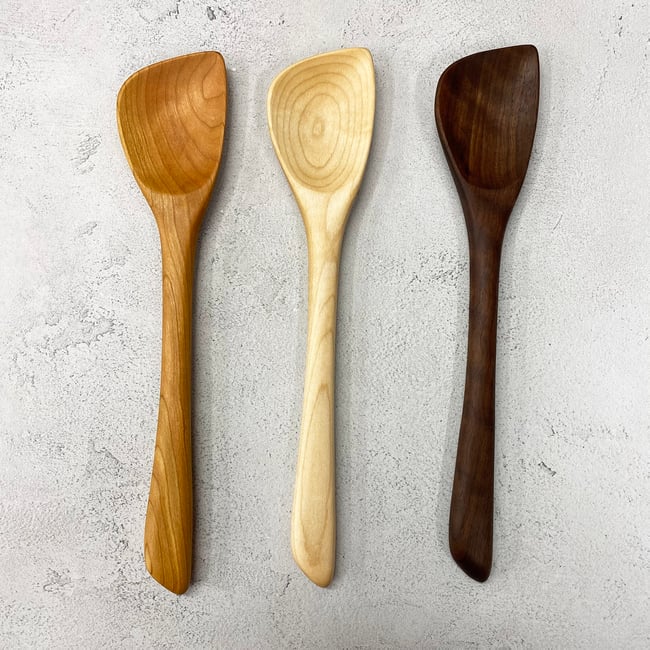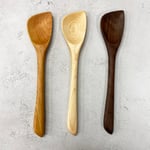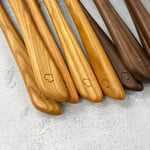 This spatula spoon will help tackle pretty much every cooking task. It has two different rounded corners, making it easy to get into the corners of any pot or pan - and the flat bottom edge is great for scraping. Each one measures approximately 11" long and finished with a 100% food safe blend of mineral oil and beeswax.
Choose from cherry (left), maple (middle), or walnut (right).
Since each utensil is handmade, the exact shape, size, and grain pattern will vary from the examples shown in the photos.
All wood items should be washed only by hand, and never put in a dishwasher. For complete care instructions click here.
Do you want your utensil stamped with a custom Wisconsin stamp on the end of the handle (as shown in the 2nd photo)? Leave a note in the comments!