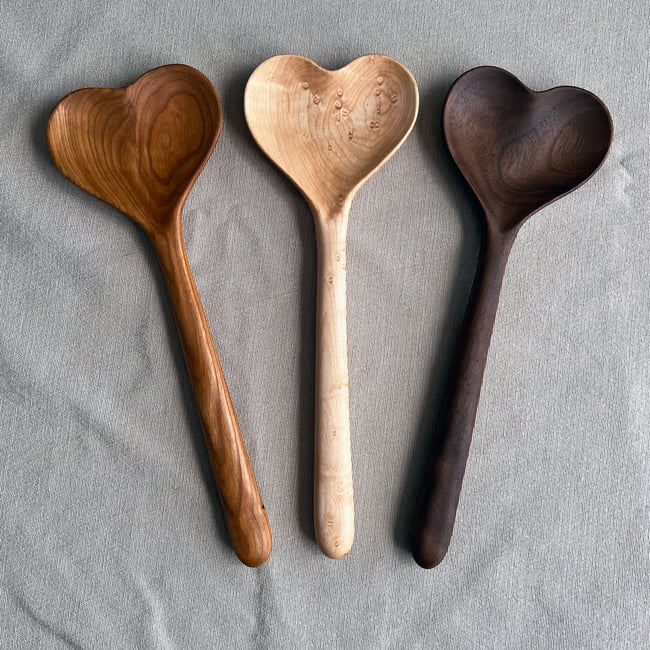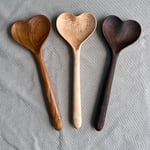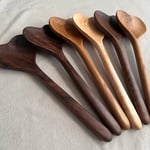 These unique heart spoons work great as a functional serving spoon, or just for display! Available in walnut, birdseye maple, and cherry.
Each one measures approximately 11" long with a 3.5" wide bowl, and is finished with a 100% food safe blend of mineral oil and beeswax. No stains or dyes are used.
The exact spoon you will receive is similar to the ones shown in photos, but will vary due to the unique wood grain.
All wood items should be washed only by hand, and never put in a dishwasher. For complete care instructions click here.