Long handled cooking spoon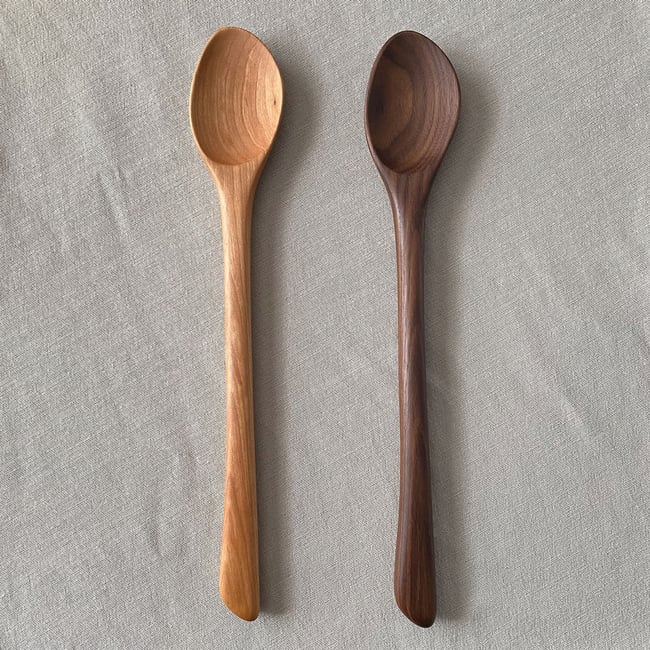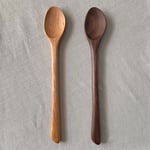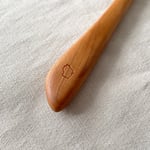 These are just like my traditional cooking spoons, but a few inches longer for getting in those deep stock pots and stirring thick sauces.
Each one measures approximately 14" long and is finished with a 100% food safe blend of mineral oil and beeswax. Available in cherry (left) and walnut (right)
All wood items should be washed only by hand, and never put in a dishwasher. For complete care instructions click here.
If you'd like a Wisconsin stamp on the end of the handle (as shown in the 2nd photo) please include a note on the Checkout page!