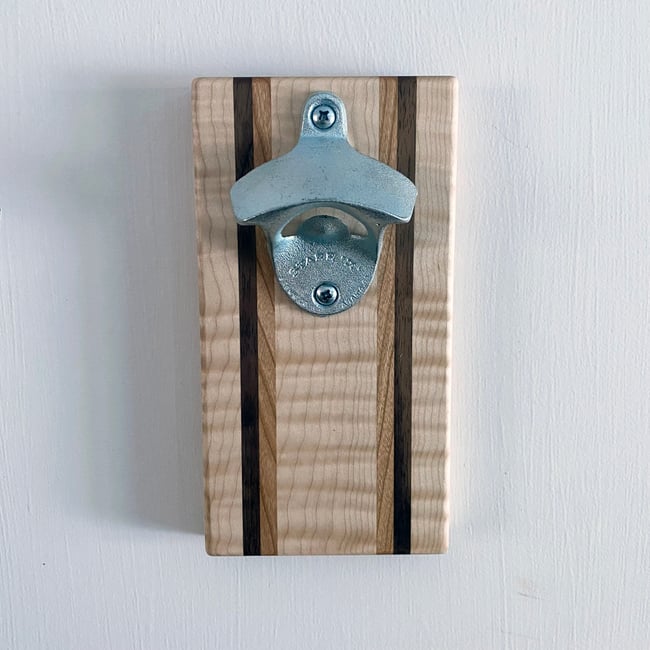 This bottle opener is made with curly maple, walnut, and cherry
All of my bottle openers feature a high quality Starr-X brand opener on the front, with incredibly strong rare earth magnets embedded in the back - allowing it to mount firmly to the refrigerator and catch the cap when the bottle is opened!
The wood is sealed with a waterproof finish, ensuring it will last for years to come. It also has a cork backing to protect your refrigerator.