Handled charcuterie board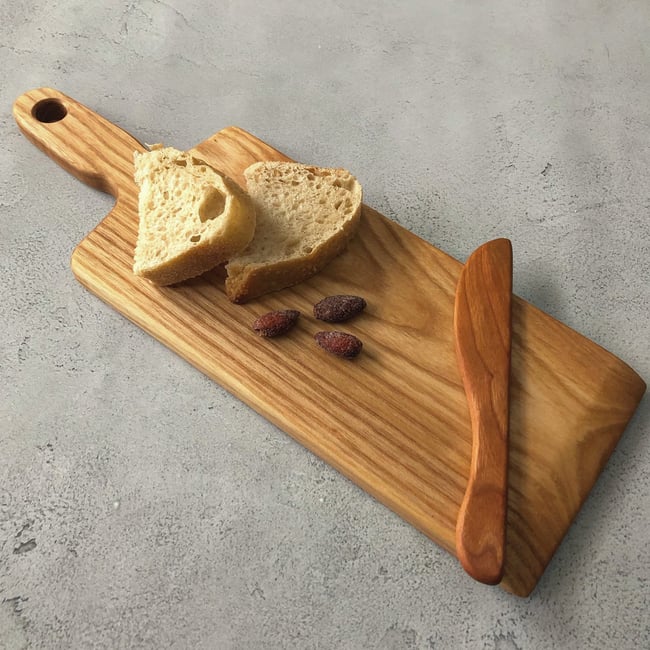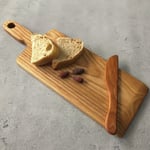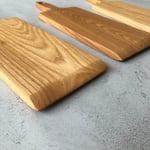 Inspired by an old beat-up cutting board that was hanging in my mom's kitchen for years, this unique board is lightweight, easy to store, and features a curiously beveled bottom edge - which can be used for anything your imagination comes up with. Made from ash sourced in northern Wisconsin and measures approximately 14" long by 4" wide. Finished with 100% food safe mineral oil and beeswax.
Please note the board you receive may have different grain/color than the item in the picture.
All wood items should be hand washed only, and never put in a dishwasher. For complete care instructions view my product care guide.