Nesting cutting board set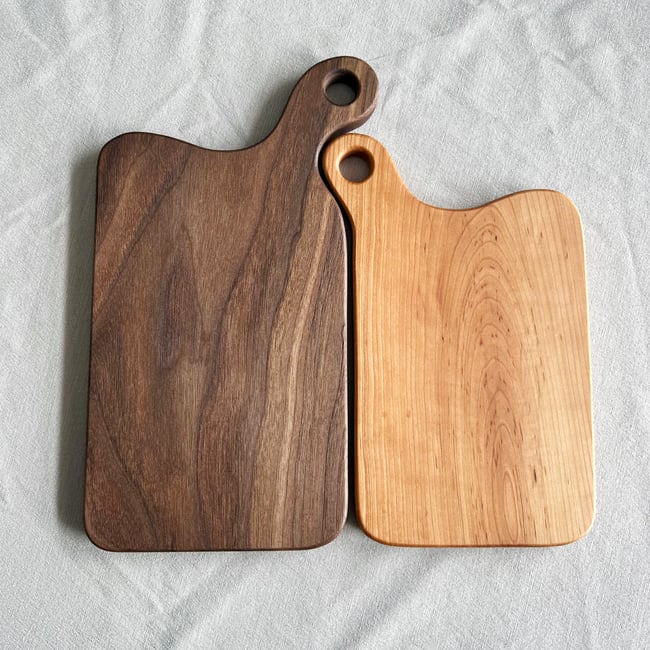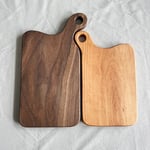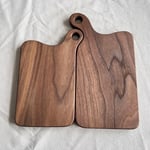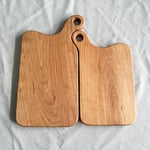 This is a set of cutting boards that "nest" next to one another. The usable areas of the boards (minus the handles) measure approximately 6.5x11", and 6.25x9.5". You can choose a set with matching wood species, or mix and match the walnut (darker wood) and cherry (lighter wood) in the options below.
The exact boards you will receive is similar to the one shown in photos, but will vary due to the unique wood grain.
All wood items should be washed only by hand, and never put in a dishwasher. For complete care instructions click here.